Driving Strategic Impact with KPIs

Mark Holst-Mikkelsen -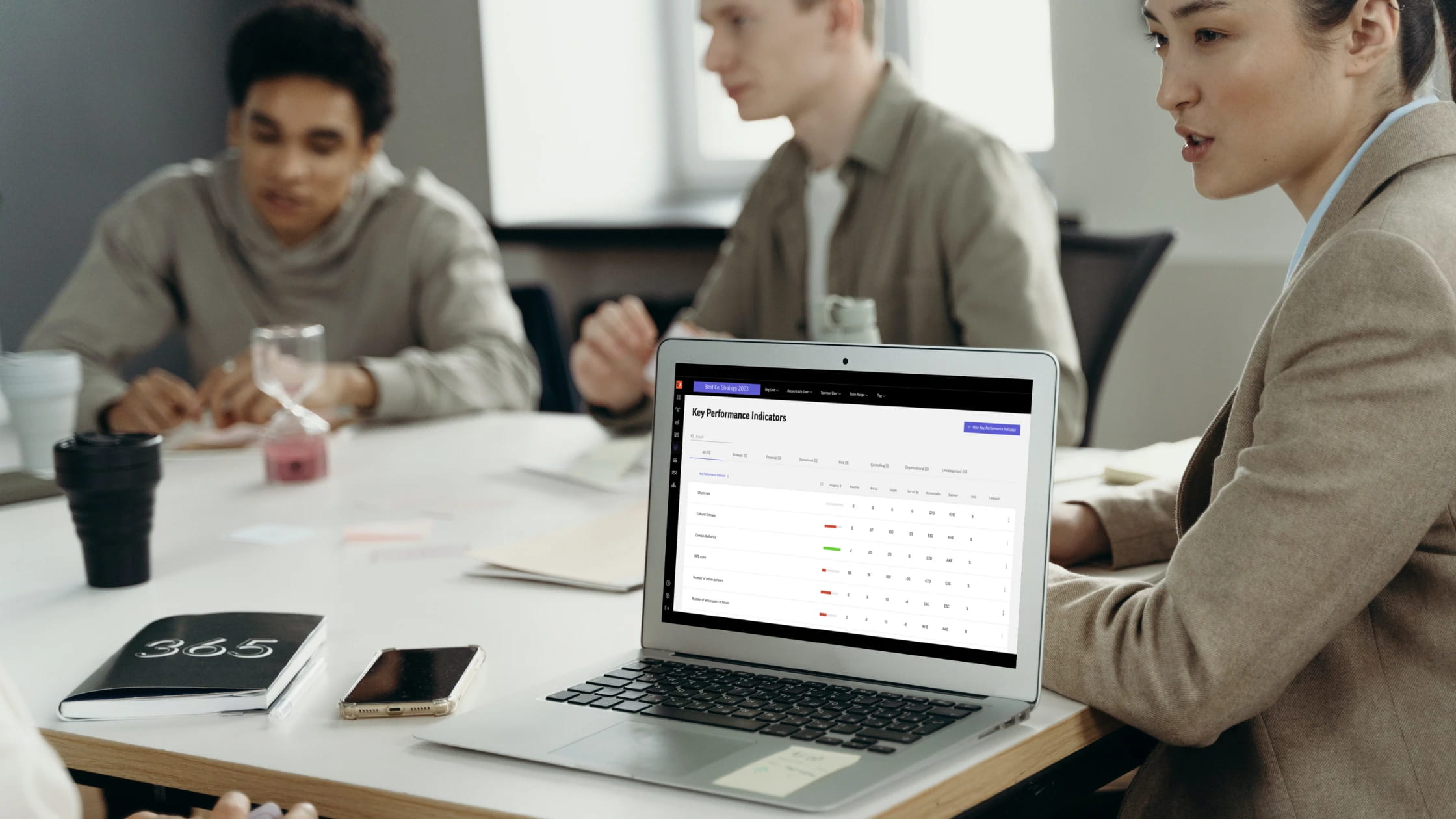 While most strategies begin with high aspirations for making a positive impact on the world, it's important to manage their actual impact as well. This article will show you how to put strategic impact management into practice using Key Performance Indicators (KPIs) to make your strategy a reality.
What is strategic impact?
Strategic impact refers to the effects an organization has on its surroundings—positive or negative, intentional or unintentional. The outcome of these effects is measured by the level of well-being experienced by a group of people or the condition of the natural environment after an event or action.

Strategic impact management involves identifying these positive and negative impacts of an organization and taking steps to decrease the negative impacts and enhance the positive ones.
Why manage strategic impact?
Organizations with different and diverse values and motivations will have corresponding impact intentions. Despite their differences, all these intentions require high-quality impact management. Some manage their impact to create positive change for people and the planet; others are more concerned about regulatory and reputational risks. Still others view it as an opportunity to unlock commercial value (e.g., cutting costs through energy savings or increasing workforce retention). Moreover, some businesses believe in the importance of respecting society and aspire to uphold this ideal.
Depending on motivation, an organization's intentions may include broad commitments such as mitigating risk, achieving sustainable long-term financial profit, or leaving a positive impact on the world; to more detailed objectives such as supporting a specific group of people, addressing a particular social or environmental challenge, or improving a specific outcome in a particular place.
How to manage strategic impact
The ABCs of Impact, developed by the Impact Management Project, connects these high-level intentions to the more granular dimensions of impact and data categories, which help measure and manage impact.

The model is better explained by the following:
A. Act to avoid harm
At a minimum, an organization can act to avoid harm by identifying where it causes harm to people or the environment and improving those outcomes to the sustainable range established by authorities. This objective is used when the organization will improve performance but not achieve a sustainable outcome before a given deadline.
B. Benefit stakeholders
In addition to acting to avoid harm, organizations can benefit key stakeholders by not only acting to avoid harm for all stakeholders (A), but also by causing or maintaining improved well-being for one or more groups of people and/or the environment to within an established sustainable range.
C. Contribute to solutions
In this option, the organization enhances the well-being of a specific group of people or the environment. In doing so, they can achieve previously unsustainable outcomes without remaining in the original unsustainable state. These unsustainable outcomes might have been the result of market or policy failure, leaving a group of people without access to something they need, or putting the environment at risk.
How to apply the ABC approach
While any organization managing its impact is expected to act to avoid harm to its stakeholders, the extent to which it benefits or harms depends on its intention. For example, an organization seeking long-term financial gain by benefitting its key stakeholders won't just act to avoid harm, but will also generate positive outcomes for other stakeholders (e.g., by increasing the nutrition of its food products or significantly upskilling its employees).
Your organization's real impact
One way to evaluate your organization's impact on society or the environment is to consider what would have happened if your organization hadn't intervened. However, most organizations and investors function in a highly dynamic social system where multiple actors including competing firms, government bodies, and NGOs strive for the same outcomes.
For example, a solar energy company working to improve the health of slum residents in Kenya might reduce the use of paraffin oil (used in lamps and heaters), which is a petroleum by product. This organization operates in an environment where other organizations, government policies and NGOs are all striving to achieve the same outcome but through different mechanisms. If customers' health improved by 20%, the solar energy company would need to consider how these other initiatives contributed to this percentage change, to understand its own contribution to the outcome.
When an organization's social or environmental impact is minimal, it may reallocate its resources to a more productive area. If its contribution is significant, it may increase its commitment and allocate resources accordingly.
Examining an organization's impact reveals its ecosystem by identifying key external actors, their interactions, and potential levers for change. The organization can then optimize its entire system rather than just one aspect. For instance, it may collaborate with an NGO to reach consumers in remote areas or with the government to enhance the skills and resilience of smallholder farmers.
Using Impact KPIs
Strategic Impact KPIs, which are unique to each company, measure how much an organization benefits people and the planet. However, KPIs alone can't create the impact you desire. They act as your crystal ball by revealing insights and sparking conversations that lead to action.

The right KPIs will move your organization in the right direction by driving analysis, insights, and recommendations that ultimately become actions. Hidden within each KPI is valuable information such as a person to talk to, a decision to make, or even the potential need to pivot your business model.
To remain successful and create your desired impact, it's crucial for organizations to analyze their KPIs and make the necessary adjustments along the way. Optimizing your KPI processes, while using technology for example, can ensure that your KPI's play an essential role in ensuring your organization creates the impact you envision.