What is Organizational Alignment and How to Achieve it?
Bjarne Kastberg -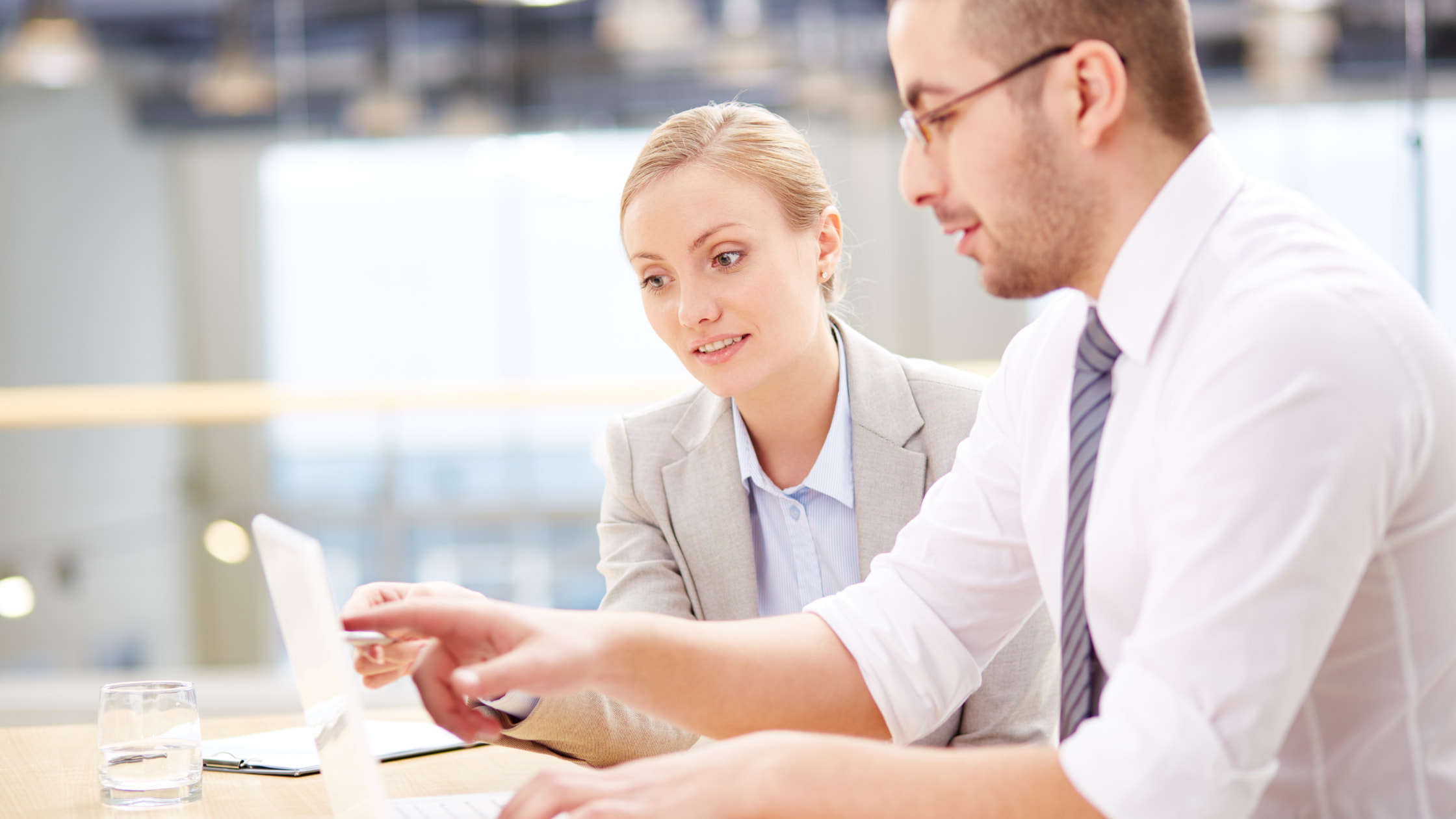 Alignment
Organizational alignment (a position of agreement or alliance) occurs when the whole organization works toward a common goal. Everyone in the organization must have a common understanding of the mission, values, vision and strategy. In addition, employees must be able to align their job functions and personal goals with the organizational goals and strategy.
Maneuverability
An aligned organization is more adaptable and maneuvers faster in an ever-changing environment, with better results and less effort. Moreover, an aligned workforce is engaged, motivated, and in sync with the organization's strategy. It follows that the most successful companies are the best aligned: they are agile, work faster with less effort, and get better results.
Organizational Culture
Also, aligned companies have a winning culture—which is hard to create. In a positive culture, individual values match organizational values; focus is on trust; energy and motivation are high throughout the organization. Unquestionably, greater alignment means a stronger culture.
Employees become more effective and satisfied when they can see meaning in their work, and that they are making a difference. Clearly, this happens when they understand how their work links to the company's strategy. It also means fewer wasted resources, because employees are more focused on efficiency.
Clearly Identified Decision-Makers
Employees can focus on getting things done when it is clear who has authority to make decisions. Rather than waiting to be told what to do or for permission to act, employees should know when to make decisions on their own. When roles and competencies are clear, leaders can use their employees' skills optimally.
Delivering on Brand Promise
Equally important is that proper alignment enhances an organization's ability to deliver on its brand promise. When employees know their customers' expectations and which services have been promised to them, there is alignment with the customer!
Systems don't align, individuals do
Before starting the alignment process, you must be clear on the organization's mission, identity, values, vision, competencies, environment, and strategy.
The Organizational and Personal Levels
What is our mission – our purpose? Do I see meaning? Identity – who are we? Who am I to this organization? What is my role? Values – what is important? What is important for me? Vision – what are our objectives? What are my goals? What are our competencies? What are my personal competencies? Environment – what is our setting? What is my personal working environment like?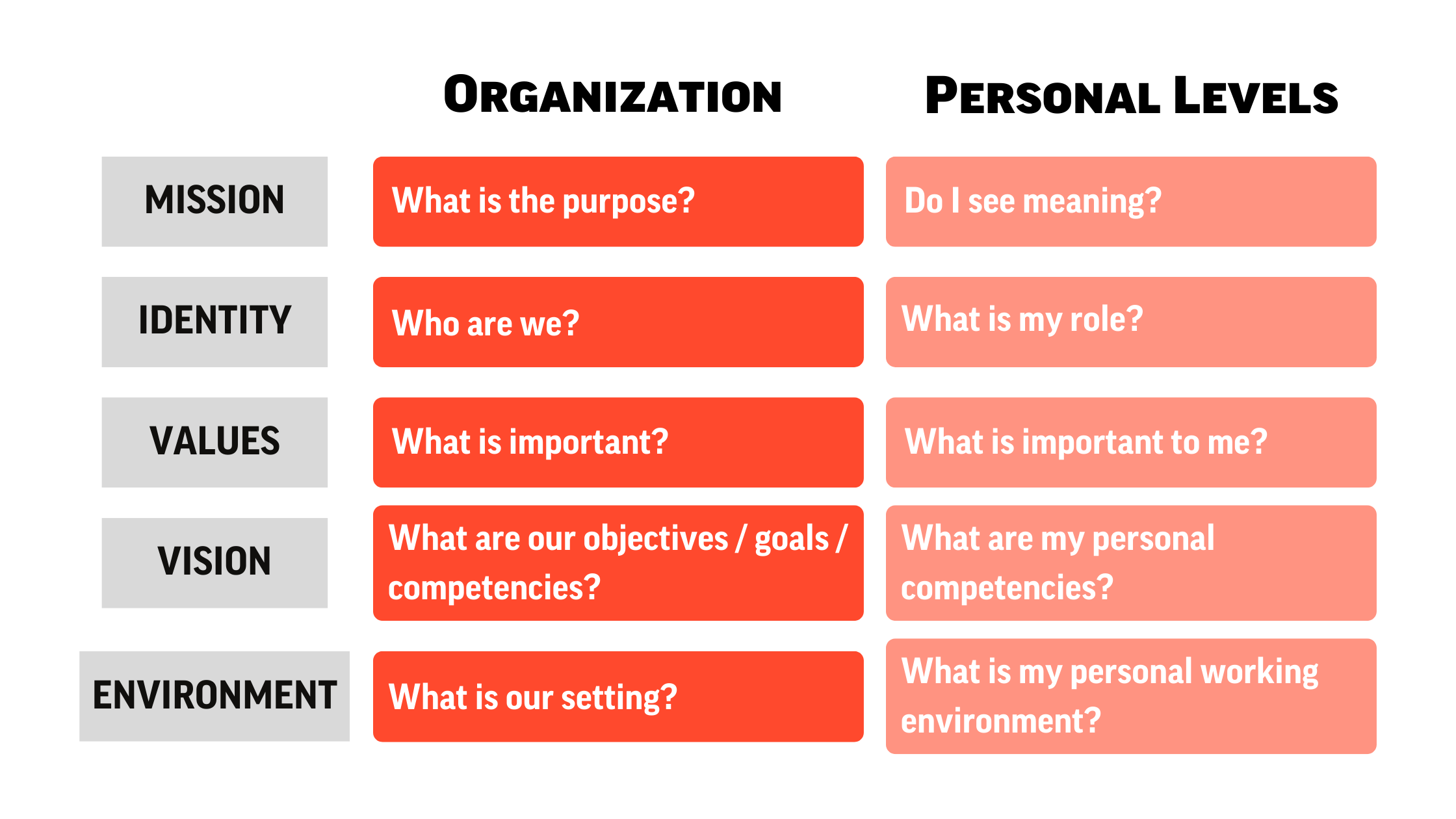 Personal Goals matter to the big picture!
People are driven by their own goals; optimally, these should align with the company's objectives. Job seekers may read the company's home page, tailor their resumes and rehearse answers accordingly. To overcome this, use assessment tests and open-ended questions about their values and perception of the job function they are applying for.
Subcontractors
We must keep in mind that key functions are often performed by people who are not employees of the company, but are subcontractors. Their organization may have a markedly different culture and values than ours. They also often have close customer contact involving delivery of products and services. In fact, in many cases they represent the real "moment of truth" and are delivering the company's promises directly to the customer. We must ensure that we choose subcontractors whose vision aligns with ours.
The Four P's
Some leaders think that creating organizational alignment is just about window dressing. They don't understand the real nature of alignment—or if they do, they tend to focus on few special areas. For example, they may fixate on their lack of resources or employee performance management and miss the big picture. Leaders who choose the easy (and ineffective) way to "create organizational alignment" will write lengthy monologues and then post them in the break room. We call it the four P's process—Print, Post, Preach and Pray. A less effective method has yet to be invented!
How to achieve it?
Align your team through a Structured Approach. DecideAct software offers you a wide range of possibilities for strategic organizational alignment in your company. Book a free demo today and see how it works!