Lead your Organization to Optimum Success
Bjarne Kastberg -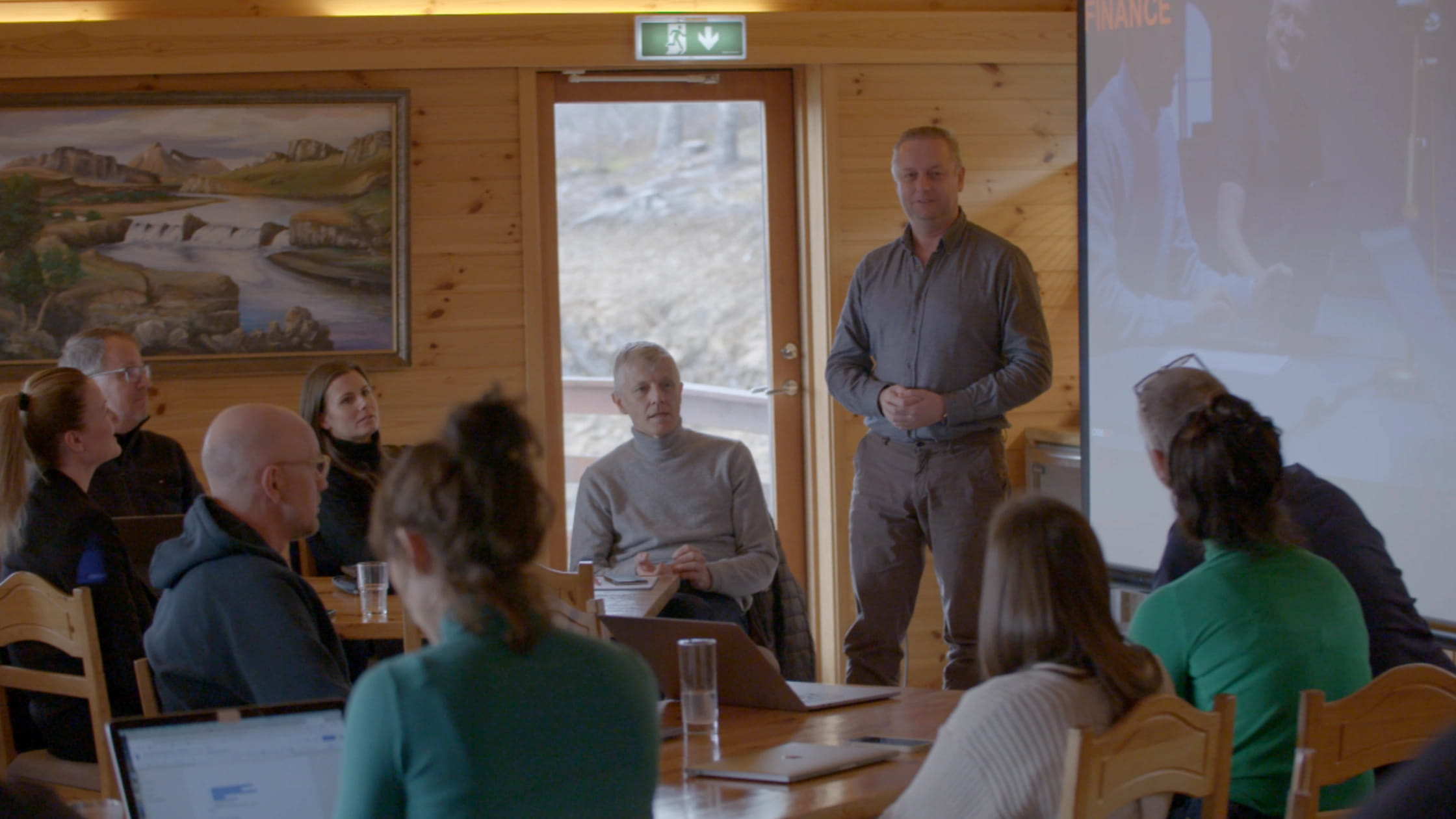 Organizations are living organisms that have their own collective mindset and capabilities. To achieve your organization's optimum success, keep reading.
Just as we humans have four sub-systems (spiritual, emotional, physical, and intellectual), the organization has four sub-systems:
Customers

Operations

Human Resources

Finances
Great leaders work to nurture and balance the four organizational sub-systems. Along with a strong vision and solid values to shape its culture, the organization is pointed toward optimum success!
How an organization responds to crises has much to do with preparation. A solid strategy not only keeps the day-to-day business going with minimal confusion, but if its infrastructure is state-of-the-art, you can maneuver around unexpected obstacles with minimal fuss.
Why not apply an ounce of prevention against tomorrow's hazards? An organizational strategy can be as simple or complex as you like—and you can modify it any time. As your business changes to accommodate the current VUCA environment (Volatile, Uncertain, Complex, and Ambiguous), you can even revisit your Vision and Mission Statements to more precisely express your intention in leading your organization to optimum success.
Four phases
There are four phases to crisis recovery:
Turn fear and insecurity into sense of urgency:

Diagnose the current situation and help your team make the best of it.
Rethink the future state via a shared vision:

Describe the desired state as a team. Establish a few relevant objectives and secure a clear of sight to achieving them.
Lead the transition:

Identify the must-win battles and various ways to win them, and decide how you'll measure results.

Strategic alignment
First, be sure every member of your organization is rowing in the same direction. You'd be surprised how many otherwise well-informed team members misunderstand the goal (i.e., do we prioritize profit or environmental responsibility?). Transparency in strategy execution elements—such as identifying decision-makers at every level and no leaving no accountability unaccounted for—nurtures a healthy work environment and organizational culture.
The leader's role for optimum success
Creating the strategy is fun, but making it happen is where you'll see your dreams come to fruition. Strategy execution management with a state-of-the-art infrastructure shows you exactly which steps to take next—company-wide.
But this is where 75% of all business leaders falter. After the new strategy kick-off festivities are over, a strategy without a solid framework just fizzles out.
Four primary leadership styles
Quick-witted leaders adapt their management style to the situation at hand. There are four basic leadership roles to consider:
Mentor

Teacher

Facilitator

Coach
The Mentor: In Greek mythology, Odysseus entrusted his son's education to his friend Mentor, saying "Teach him everything you know." In business, a Mentor helps one navigate unfamiliar and/or intimidating terrain.
The Teacher: A less cozy, but very effective way to train multiple team members is in a group setting. Good presentation skills and a calm, clear voice put everyone at ease—which is the ideal mindset for learning.
The Facilitator: Also known as a process consultant, this role ensures that business operations run as efficiently as possible, while complying with all regulations and protocols. In this role, one might recommend specific, ongoing worker training. Strong communication and critical-thinking skills help the Facilitator assess project data and present clear solutions to senior management.
The Coach: The Coach focuses on the best learning methods for each team member, usually relating to a limited range of skills. For example, in Coach mode you might help each team member get the most out of a course on sales prospecting by role playing and confidence building.
Don't let your strategy get lost in implementation!
Lose the old-fashioned strategy management methods that were always a day late and a dollar short. Know when you're winning by measuring progress with appropriate metrics—any metrics you liked. Today's Strategy Execution Management technology is a fully digital way to meet and exceed expectations.
Many leaders fail to implement their strategy because their strategy leadership is too old-fashioned and not tangible. You have to prepare for a new norm in strategy execution to secure a successful implementation of your strategy, and one of the tools to use is the Facilitator role and Coaching role. These are the roles where you give your employees the optimal opportunities to use their resources to the benefit for the organization.
Book a free demo to see how you to track the progress of your whole organization by aligning all departments.