Utility Industry must deal with a brutal reality

DecideAct -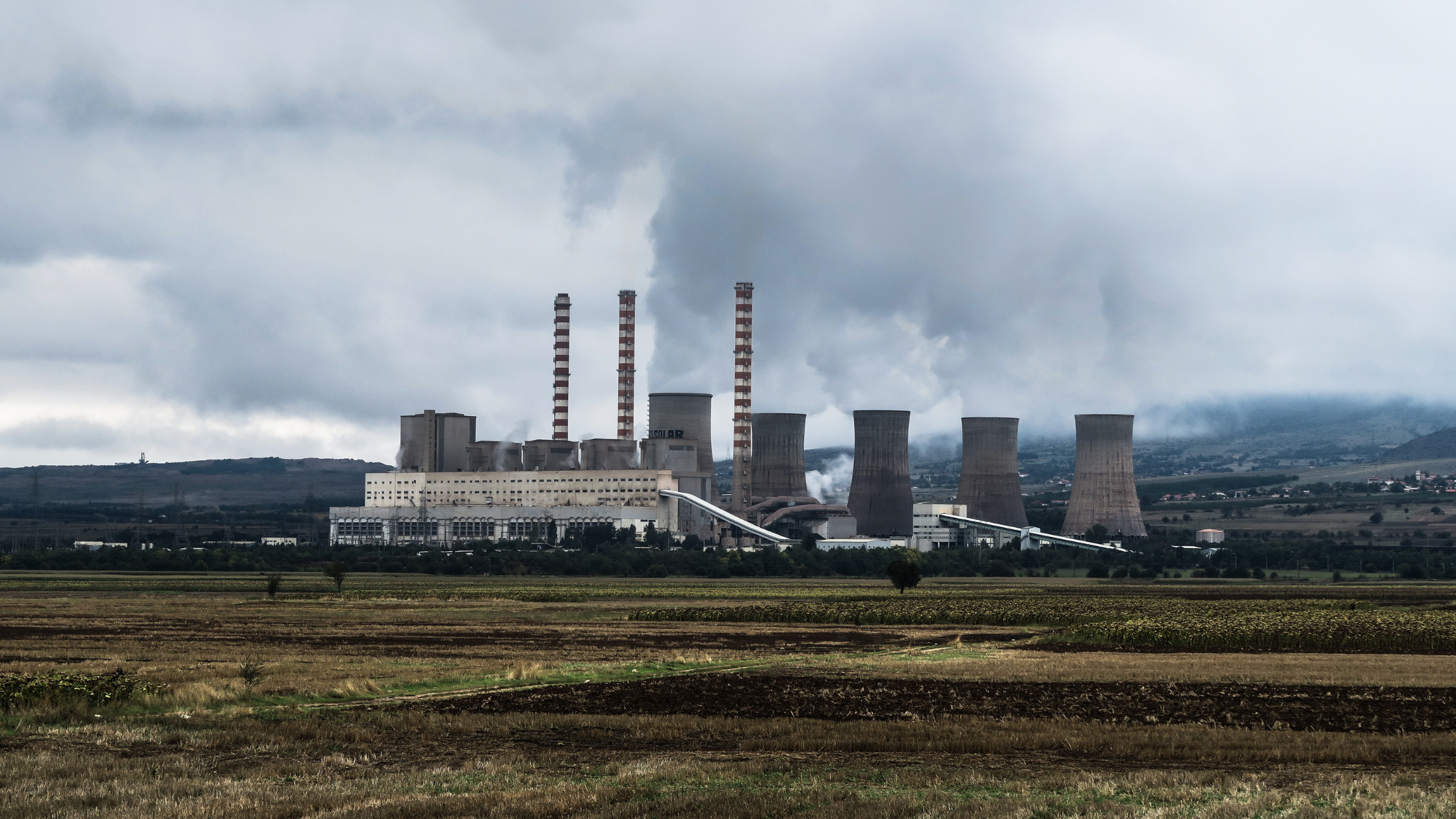 According to Lars Goldschmidt, the utility industry needs more cooperation with capable external actors. And better framework conditions are important prerequisites for utilities to handle the task of providing security of supply in a geopolitical crisis, while maintaining the green agenda.
How do utilities address the many short-term challenges without compromising the need for long-term solutions? This was the theme of Lars Goldschmidt's presentation at the conference on supply strategies. Goldschmidt, who is Vice President of the Danish District Heating Association, notes that the demands of climate change on the utility industry to reduce greenhouse gas emissions and recover CO2 will accelerate.
According to him, these demands are not only growing, but they are also growing faster than expected and bringing a rapid evolution of utility strategy. This is a brutal reality for companies that typically have a 15–30-year perspective on investments, while the demands being made change with a time perspective of just a few years.
The war in Ukraine has suddenly changed the time perspective for gas phase-out from being a semi-long term to being relatively short term. In addition, there is a crisis of confidence in suppliers of biomass, for example, who suddenly fail to deliver despite having signed contracts. "In a short time, we have gone from it being completely unthinkable that suppliers jumped from contracts, to it being part of the picture in which utilities operate," says Lars Goldschmidt.
There is pressure on physical and digital security, where the whole supply network and logistics within the utility industry may need to be rethought. Competition to attract skilled labor is likely to become increasingly fierce as expectations of delivery capability rise. The way energy is produced is undergoing a major transformation and the issue of spreading consumption across the day, seasonally, and over shorter distances is much higher on the agenda.
Difficult to create new production capacity quickly in the Utility Industry
"The weather forecast is that the demands on our ability to deliver will increase and we will have to deliver and produce in completely new ways. Right now, we need to phase out gas in district heating as soon as possible, and that means we need new production capacity now. We must do what we can to limit price rises, which are, of course, driving people out of their homes. This means that we have a different role in society - both in terms of supply and socially. Our front line staff suddenly must deal with crisis calls, and we need to make sure they are better equipped to do that," says Lars Goldschmidt.
Only a year and a half ago, there was talk that individual heat pump solutions could make it difficult for new district heating companies to compete. That risk has been greatly reduced. Today, the problem is supply and choosing which new technology to use to produce the energy. The future will require more than one type of supply source because if you only have one heat pump, for example, you are in trouble if electricity suddenly becomes very expensive. But one thing is certain: new production capacity must be created, and preferably quickly, when, for example, as many as 400 000 homes are to be switched from natural gas to district and local heating. The dilemma, according to Lars Goldschmidt, is that it is difficult to do anything quickly, given the current state of the market.
Biomass must be handled in an environmentally sound manner
Something very close to Lars Goldschmidt's heart is the discussion about waste incineration and the use of surplus heat. "We need to reopen this discussion. We need to look at the resource in waste, what its real value is and how we should use it. Instead of reducing incineration capacity, we can make demands on the waste we burn. For example, if you sort out all the fossil material from the waste, then it is essentially equivalent to burning biomass. And then we need to look at what we do with the part we don't burn," he points out.
In the slightly longer term, the energy sector will have to become 100% green. This means, among other things, that the primary energy source in district heating, biomass, must be managed in a way that is environmentally and climate-justifiable. Biomass must also be sourced in ways that do not paralyze biological systems.
Furthermore, utilities must help take CO2 out of the atmosphere by capturing all CO2 again, because if they don't, biomass is still a source of CO2 - just with a delay. Storing energy and balancing consumption is also an important factor when we talk about greening, and the district heating network is particularly well suited for this purpose because hot water is so far the cheapest storage available.
Surplus heat is important - but we need to be realistic
"Our sector needs to figure out what we can do with the surplus heat. And here we need to think carefully. There are large amounts of heat that are wasted today, but you must remember that most suppliers of surplus heat would get much more out of using the energy themselves. That's why you have to think carefully about the type of suppliers in surplus heat projects."
"Most data centers would rather not have to buy all that cooling or supply all that excess heat, so we can't expect the same supply in ten years' time because they will be making an effort every year to minimize heat gain. In other words, surplus heat projects are necessary and important, but they are also difficult and we as utilities need to have a realistic approach to things," says Goldschmidt.
Reluctant to give freedom for long-term investments
According to Lars Goldschmidt, society's expectations of the ability of utilities to solve both the current crisis and deliver on long-term strategic objectives should be better reflected in the policy framework.
"The truth is that if we don't get a new framework for the projects, they won't get done. Even if we want to move tens of thousands of households from gas to district heating, we have the problem that there are no pipes, there are no district heating units, there are no employees, and there are no excavators to carry out the projects. We can deliver on the demand socially if society decides that we should, but it requires a decision-making power that we haven't seen yet."
Lars Goldschmidt notes that much of the regulation of utilities is designed to prevent "inappropriate behavior" and avoid laziness in developing utilities. This has resulted in a very tightly oriented regulation, which aims at immediate efficiency gains while hesitating to give companies the freedom to make longer-term investments.
Transparency and openness about companies' strategies
Tight regulation also affects green investment, which is why we need to think differently. Goldschmidt wants a new regulatory regime that allows innovation and longer-term investment. For this to happen, there needs to be greater transparency and openness from utilities, so that regulators can easily monitor investments and how companies are acting strategically.
"The optimum would be supervision based on a dialogical relationship, where we explain our dispositions in a way that you can see that they are reasonable. The precondition for the sector to develop is not an automatic efficiency package. No, it is a requirement for us to be able to argue for what we do."
"The framework conditions will not be good by themselves. Politicians need a good and informed dialogue with stakeholders, so we also need to become better, and we will. My impression is that legislators respond positively to good input, and they want to make good legislation. But legislators also react if nothing happens or if things go in the wrong direction in a sector. So, we have a responsibility for how good the framework conditions are," says Lars Goldschmidt.
We need to work with the best specialists
In response to how utilities should deal with all the simultaneous challenges, Lars Goldschmidt believes that cooperation with skilled external actors should be intensified. "It is simply not feasible to have all the necessary competencies in-house. We're in a transition right now and we need to work with the best specialists. In digital and utility security alone, there are many new and big issues. How do we make sure we can supply all points from two sources? How do we deal with hacker groups attacking us around the clock? How do we upgrade physical security?"
"The same goes for many of the other big tasks we face. And let's not forget that the current situation makes it incredibly challenging and interesting to work in a utility company, and I think we can offer some of the most exciting jobs in the country right now if we just harness the full potential of the industry," says Lars Goldschmidt.
High energy prices are here to stay
As for the high prices of the various forms of energy, Lars Goldschmidt does not believe that this will change in the foreseeable future. This is largely due to the large proportion of energy that is facing phase-out, resulting in a high price for all the energy we need to use instead. Coal may become cheap, but for good reasons, we will not get much out of it. The sporadic moments when consumers have been able to revel in free electricity due to overproduction are also a passing phenomenon, according to Goldschmidt.
"The need to produce liquid fuel is so great that electricity production from offshore wind turbines will struggle to keep up, and this will affect the price of electricity for the general consumer. If we look four or five years ahead, it looks like there will be some big buyers of electricity who will just empty the grid when there is a surplus of wind energy, so we will never again have completely cheap electricity."
Robustness, overcapacity, and multiple energy sources
The utility industry, like other industries and society in general, faces uncertain times, and according to Lars Goldschmidt, resilience is a very crucial factor. This will be built in large part by greater diversity in energy production.
"As utilities, we are in partly uncharted waters, we are naturally trying to be resilient, and one of the dimensions we can be resilient is to have a wider range of energy sources. We can't bet on one, because we can't know if it's the right one. Of course, we have to go for biomass, we have to go for heat pumps, we have to go for geothermal energy, and we have to go for surplus heat. We must do it on all fronts where it is appropriate, but none of the investments must be a complete and unilateral one. In fact, we should ideally have excess capacity in as many places as we can, because we need to be able to switch between energy sources."
What about you?
The harsh reality of the utility industry is that it is going through a dramatic metamorphosis with goal timelines ahead that will bare no relation to timelines of even 10 years ago. The required rate of change is incredible. Speed is of the essence in a sector that struggles to force the pace because of the sheer number of internal and external factors involved in any evolutionary shift.
The need to look closely at waste incineration and all the potential in harnessing surplus heat and byproducts is an area that Goldschmidt emphatically believes must be addressed to maximize efficiency and boost green credentials. And it is interesting that the utility industry finds itself in a Catch-22 regarding regulation. The utility sector is very heavily regulated and for good reason - it is designed to prevent inappropriate behaviour. But the regulation that keeps things on the straight and narrow is, according to Goldschmidt, stifling freedom to make significant and vital long term plans and investment. A utility industry strategy of openness and transparency will, he believes, make it possible for a new regulation regime to help the drive towards green energy unhindered. This openness will make the job of regulation easier and the whole relationship more positive and productive rather than suspicious and obstructive.
The opportunity for great new talent to join energy utilities at this unprecedented time makes for exciting recruitment potential which is better news from Lars Goldschmidt than his belief that we have seen the last of cheap energy and high prices look set to stay as the drive towards liquid fuels and biomass usage gains momentum.
In November 2022, a conference on how the energy crisis and utility strategies are now one of the biggest challenges for all companies, was held at the Danish Parliament. To get all valuable insights from this conference, feel free to download the Magazine with everything that you need.