Strategy Execution Management and the Digital World - Part 1

DecideAct -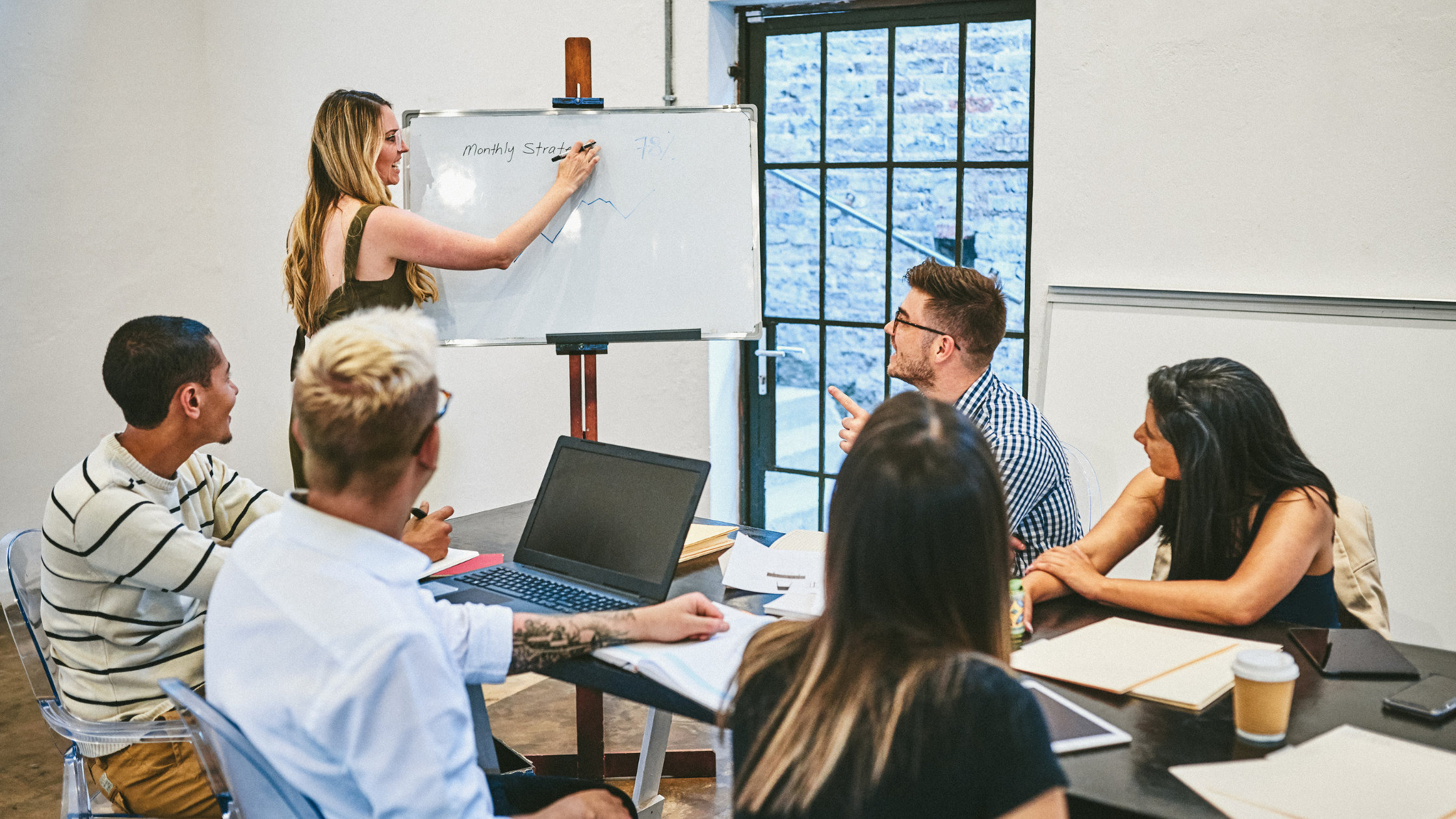 There is strategy, there is strategy execution and there is strategy execution management. Only when all three are pulled together and harmonized does the best chance of business success arise.
Strategy Execution Management (SEM) is the complete picture
A report by the Project Management Institute (PMI) found that organizations with effective project management and strategy execution were 2.5 times more likely to be higher financial performers.



The importance of effective SEM cannot be overstated when considered against failures of business strategy
"The best strategy can fail if it is not properly executed" - prolific author and multi-million seller of leadership books John C. Maxwell.

It is not really possible to pin an exact number on business strategy failures as there are so many variables, measurements, sectors and goals, however we do know that the majority do fall short with numerous studies suggesting it could be as many as 70-90%. Harvard Business Review has even stated that, historically, perhaps only 8% of companies have successfully executed their strategies.

Common reasons for strategy failure include changing market conditions, poor execution, inadequate resources, lack of alignment between an organization's culture and capabilities and the strategy, failure to adapt to changes and challenges.

These might be common reasons but they are repeated over and over and failed strategies continue to litter the business landscape. Improving the chances of success requires robust planning, effective communication, performance monitoring, adaptability and a willingness to to adjust and evolve strategy as and when necessary. Ongoing evaluation, learning from the facts and responding quickly and appropriately.

Strategy execution management is a systematic and comprehensive approach to turning a company's strategic plans and goals into actionable results. This involves the coordinated alignment of people, processes, resources, and activities to ensure that the organization successfully implements its strategic initiatives.

Strategic execution management typically requires these key components:

Leadership and Vision. Strong leadership is essential for setting a clear vision and direction. Leadrers must communicate strategy effectively, inspire and motivate employees and ensure wide understanding of their roles in the strategy. The leadership team is also responsible for making strategic decisions and adjustments as needed.

Strategic Planning. This involves the development of a well-defined and actionable strategic plan, setting clear objectives, identifying KPIs and establishing a timeline for implementation.

Resource Allocation. Adequate resources, including human, technological and financial must be allocated to the strategy. This involves budgeting, staffing, and investing accordingly to facilitate execution.

Performance Management. Monitoring and measuring progress is critical to strategy execution. Establishing KPIs and regular reporting mechanisms to track performance against strategic goals will provide a clear ongoing picture. This gathered data identifies areas of improvement and allows for timely adjustments.

Organizational Culture and Alignment. The culture of a business is significant in strategy execution. When aligned with strategy it fosters commitment, accountability and performance. Employees throughout an organization should understand and embrace the strategy and their day-today activities must align with it. Gallup's State of the Global Workplace report revealed that organizations with effectively engaged employees are 17% more productive.

Strategy execution management is about more than just planning; it's the dynamic process of translating strategic vision into concrete actions and outcomes. It requires a commitment from all levels of an organization and a structured approach to ensure that the strategy is effectively implemented and the desired results are achieved.

The origins of Strategy Execution Management

The theories and notion of strategy execution management are nothing new, in fact they can can traced back to the early 20th century, eventually gaining prominence by the mid 1950's. It evolved as companies sought to bridge the gap between strategic planning and actual implementation.

Notable milestones include include the introduction of Management by Objectives by Peter Drucker in the 1950's which emphasized setting clear objectives and aligning them with organizational goals. In the 1960's and 70's scholars like Alfred Chandler and Igor Ansoff contributed to the development of strategic management theories, emphasizing the importance of strategic planning and execution.

The Balanced Scorecard, introduced by Robert Kaplan and David Norton in the 1990's marked another pivotal moment, emphasizing the need to measure and manage performance against strategic objectives.

Strategy Execution Management in the digital world

What has changed dramatically since those earlier decades are the tools by which strategies can be planned, implemented, executed and managed. Particualrly digital tools.

Today SEM has become a fundamental aspect of modern business. And SEM is now facilitated by groundbreaking technology and software solutions enabling organizations to continuously monitor, understand, adapt and improve their strategic execution on an ongoing basis. SEM has evolved into a dynamic and integrated discipline essential for achieving a sustainable competitive advantage in the constantly and rapidly changing business landscape.

DecideAct's dedicated digital infrastructure is a point in case.

By helping management with every step of strategic governance, supporting all the complex and changing processes, aligning and applying resources, providing data, analysis and review, adapting and adjusting and supporting wider communication and with the workforce, this digital business tool has reinvented the way strategy is planned, executed and managed.

Strategy can be lost in implementation and very often is.

In the words of Harvard Business School Fellow and Professor at Dartmouth College Vijay Govindarajan, "Execution trumps strategy every time". So the ability to execute efficiently and effectively is crucial and without that no strategy, however brilliant, can succeed properly.

Or to put it in the plain speak of former Chairman and CEO of General Electric Jack Welch; "In real life strategy is actually very straightforward. You pick a general direction and implement like hell". Again this emphasizes the utterly crucial nature of execution.

By rethinking and modernizing the process or SEM and harnessing the latest digital technology, there is no longer any need for an old fashioned, manual, cumbersome, unwieldy and inaccurate approach. The digital age means the whole SEM process can be accelerated, efficient, effective, targeted, monitored and reacted to in ways that were inconceivable only a few years ago.

Examples of effective Strategy Execution Management
Japanese car giant Toyota did a remarkable job of looking at the American automotive market, studying what it did well and pinpointing its various flaws. Its renowned production system is testament to effective strategy in the automotive industry, emphasizing lean manufacturing, continuous improvement, employee involvement, quality products and cost efficiency. The result? Toyoto beating General Motors and Ford at their own game and becoming the no.1 car manufacturer in the world.
Walt Disney - Disney's strategic execution is based on its powerful brand and values. The company has expanded into numerous entertainment domains such as theme parks, movies, merchandise and streaming. Quality and creativity remains at the heart of the organization. Walt Disney himself said, "It's not enough to have a dream unless you're willing to pursue it." He could have said the same about strategy execution management.
Proctor & Gamble has seemingly mastered the art of product innovation and brand management. P&G routinely executes strategies to maintain a vast portfolio of consumer goods and is able to adapt to changing consumer demands.
In a similar way to P&G, General Electric is a superb example of a vast multinational operating in multiple sectors including aviation, healthcare, power generation and renewable energy. A true innovator and pioneer over its 130 years, GE's impact spans everything from cutting edge aircraft engines to digital solutions. It has shaped much in the world by sticking to effective strategy execution known as its Six Sigma data-driven methodology, forging innovation and continuous quality improvement while aiming for cost reduction across the organization.
Each of these examples illustrates that successful strategy execution management involves a combination of innovation, customer focus, operational excellence and adaptability, all driven by effective leadership and a commitment to the strategic vision.
* Download DecideAct's free 39-page Strategy Execution Management guide. Find out what SEM is, how to successfully approach SEM, how to design an implementation process, and how to ensure oversight, follow-up and commitment.