DecideAct signs contract with private equity fund GRO Capital

DecideAct -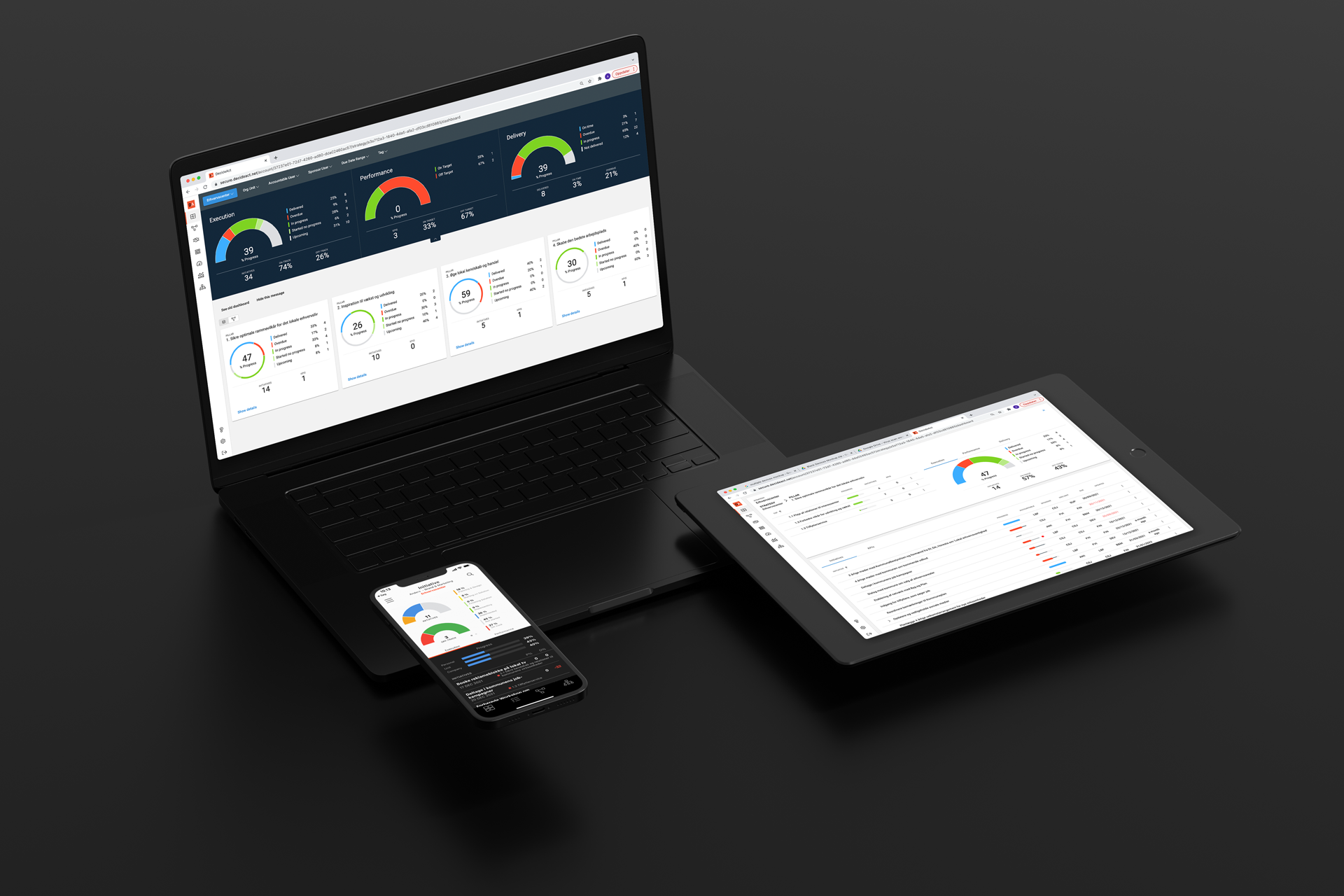 Danish software company DecideAct, which offers a SaaS solution that helps companies with Strategy Execution Management, has signed a contract with GRO Capital, a Nordic-based private equity fund specializing in mid-sized B2B software companies—each of which is a leader in its field.
GRO Capital focuses on software companies with strong products that can help drive a change in performance through scaling sales and marketing, strengthening the management team, and improving operational performance. The agreement with DecideAct includes both expert services and DecideAct's infrastructure to implement the strategy. The first phase is to conduct a pilot with one of the companies in GRO Capital's portfolio. The process will then be evaluated and, if successful as expected, the lessons learned will be used to roll out the concept to other companies.
Senior Operating Manager at GRO Capital, Peter Bagge Grimstrup, sees the introduction of a digital infrastructure for strategy execution management as a natural step in the professionalization of GRO Capital's strategic advice and collaboration with portfolio companies. Grimstrup highlights DecideAct's flexibility in delivering a tailored solution as one of its biggest advantages over other solutions on the market. "Our whole raison d'etre is that we have a unique approach to what it means to run a successful B2B software company, and we didn't want to compromise our way of doing things to fit in with the tools that the big international providers have on their shelves. We wanted to find a solution that fits into our way of doing things, and DecideAct made that possible," says Peter Grimstrup.
Although the software companies GRO Capital invests in and helps are different, they all have similar challenges of transforming from a development company to a global market leader. A key part of this transformation is about strategy and its successful execution. "We have a non-hierarchical attitude to working with individual companies, and DecideAct's tool allows us to keep up to date, so we can have a constructive dialogue about what's most important, rather than running a big administrative machinery where we have to formally ask for insight into something we already know about but would like to be updated on. The solution enhances our ability to engage in strategy development on an equal footing with the companies we deal with, on a constantly informed basis," Grimstrup concludes.
CEO and co-founder of DecideAct, Flemming Videriksen, says: "GRO Capital is a very exciting company that not only has huge potential for the future but has also proven that it can deliver great results, and we are very pleased and proud that they have chosen DecideAct's Strategy Execution solution. Although we approach the task with humility, we are very confident that with our Strategy Execution Management infrastructure and our expert service, we can help GRO Capital to a new level of strategy management excellence. This is an interesting new client in financial services where, particularly in the PE fund area, we have solutions that support value creation by making strategic management much easier."
GRO Capital's website: https://www.grocapital.dk
DecideAct's website: https://www.decideact.net