Municipality climate plan: dear Mayor, now what?

DecideAct -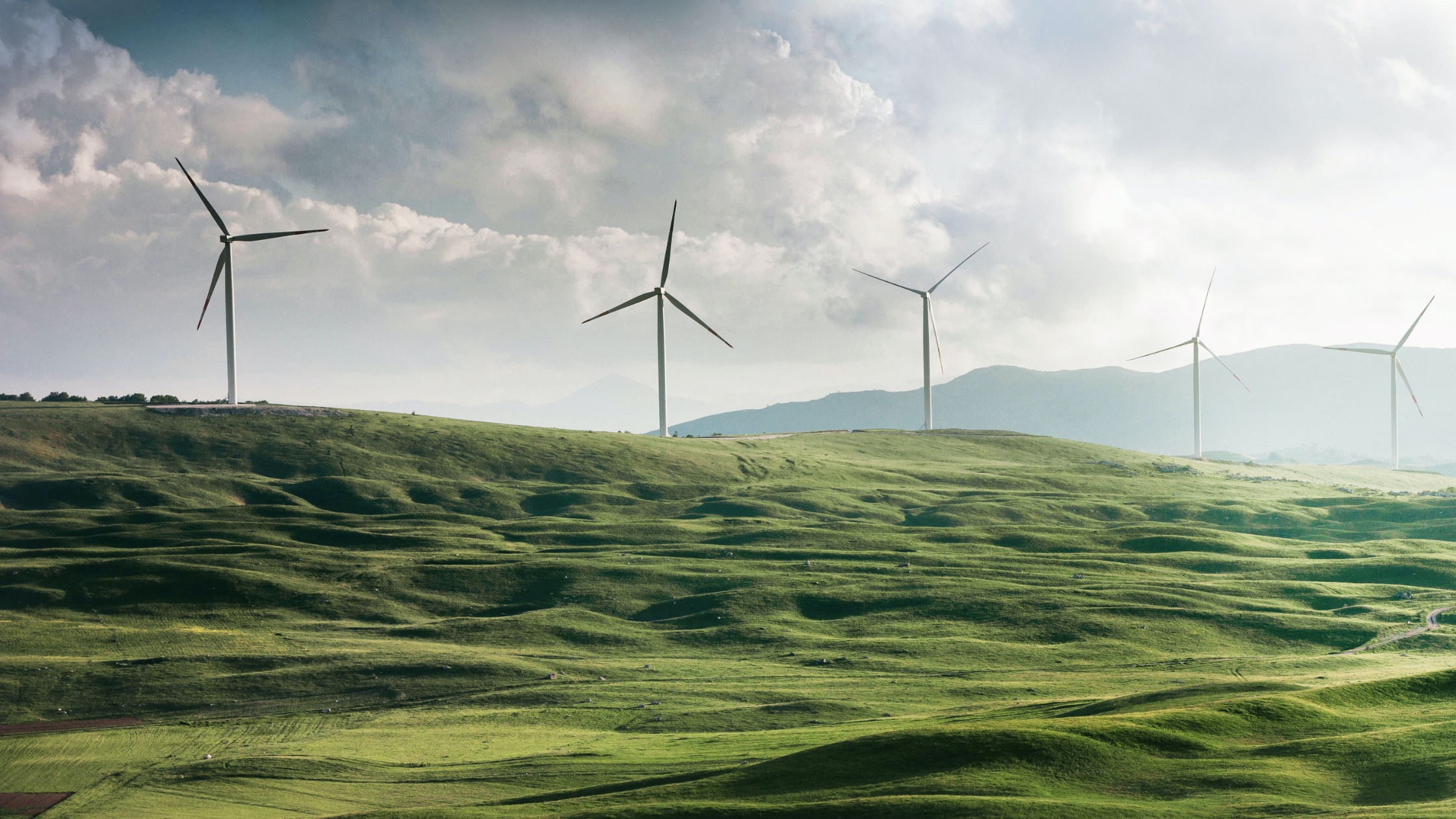 For Danish municipalities, achieving net-zero CO2 emissions and adapting to climate change by 2050 is a bottom-up task. But area-specific targets alone do not ensure that the municipality does what it should. Only action plans with concrete initiatives, timetables, and responsibilities will do. And to implement them successfully, modern digital strategy management should replace the current manual monitoring.
The DK2020 plans for Danish municipalities are ambitious climate plan strategies, targets, and action plans developed to the same standard as used by the world's largest cities in the C40 collaboration 'The Climate Action Planning Framework' (CAPF).
With the plans, Danish municipalities commit to meeting the Paris Agreement targets with area-specific carbon targets and action plans, where each municipality indicates where and how it will achieve net-zero carbon emissions and adapt to climate change by 2050.
The strategy applies to the whole municipality as a geographical area and covers major topics such as energy/heat, transport/mobility, recycling/resources, agriculture/land use, procurement/food, and climate adaptation. The main prerequisite for achieving the climate plan strategy will therefore be close cooperation with several major stakeholders such as utilities, the waste sector, the transport sector, the agricultural sector, and, not least, the citizens of the municipality.
Moving from climate plan to implementation
When so many different stakeholders must work together on a common climate plan strategy, it is not enough to set detailed CO2 reduction targets, as they will not be measurable in reality—neither for specific sectors nor for the municipality's overall contribution to reducing emissions. In other words, the targets themselves do not ensure that the municipality does what it says it will do.
Instead, area-specific action plans should be developed, setting out concrete initiatives, timetables, and responsibilities. The point is that only if the action plans are implemented will the municipality be able to conclude whether the agreed reduction in CO2 emissions is on track to become carbon neutral by 2050.
Therefore, as a first step, municipalities should consider which tools can help ensure that the action plans are implemented in an effective and structured way. And it is urgent to get these solutions up and running because without them it will be virtually impossible to create the necessary overview of the many actions—with the result that the municipality will not meet its commitment.
"Implementation is a dull word, and too few devote time, staff, and other
resources to it. But if we don't focus on implementation,
we miss out on the full value."
Pia Gjellerup, Director of the Danish Centre for Public-Private Innovation
There is a solution to municipalities' challenges
As it stands, the implementation of action plans is often managed in simple spreadsheets. This means that follow-up is largely manual and time-consuming, with internal consultants contacting all stakeholders a couple of times a year to update the status of progress. But this solution will not work in a complex structure with many stakeholders, so what to do?
In DecideAct, we have developed a software-based platform that enables the digitalization of all business processes related to strategic action plans, making the continuous monitoring and follow-up of strategic actions as easy as pulling an up-to-date status from the financial system.
The benefits of digializing strategic action plans include:
Increased focus on core tasks

Strengthened joint and transversal task management

Openness, transparency, and a high level of information for all

More efficient follow-up, as all those responsible report into the system themselves

Quick correction of initiatives that do not deliver the expected result
DecideActs' platform supports C40's Climate Action Planning Framework (CAPF), and to illustrate how the solution works in practice, we have developed a simple demo model (in Danish) using concrete examples of municipalities' actions and targets within the five focus areas: Energy and Heat, Transport and Mobility, Recycling and Resources, Agriculture and Land Use, and Procurement and Food.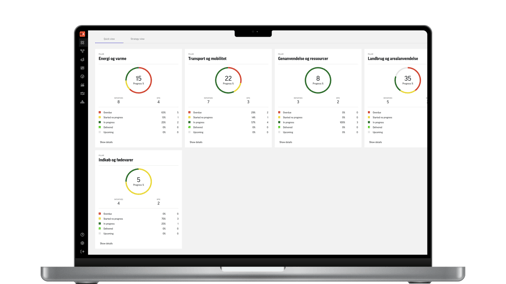 Full overview of actions and KPIs
With a quick login to the platform, municipal managers have a complete overview of actions and KPIs, so decisions can be made on an informed basis. And with just a few clicks, it's possible to pinpoint actions that are off track, so politicians and management can concentrate on finding solutions to what's not working.
All actions and KPIs can also be 'tagged' against the UN's 17 Sustainable Development Goals, allowing parallel monitoring and reporting.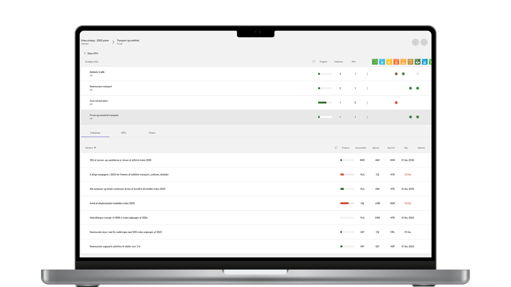 Strategies are always at your fingertips
With DecideAct, the municipality's climate plan for action can be accessed anywhere and anytime via an app. This means that you can both make updates on the go and see the current status of the strategic actions. The mobile app can also provide automated follow-up and 'nudging' of everyone involved, motivating them to stay focused on tasks, responsibilities, and deadlines throughout the implementation process.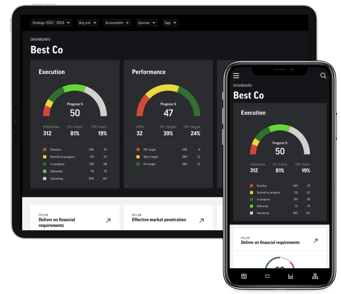 Management will also be able to continuously monitor the status of both KPIs and efforts using a simple and clear dashboard in a visual set-up similar to that already used for monitoring in the Danish municipalities' BI systems.
Contact us to learn more
You can see more about how the DecideActs tool can help the municipality ensure that the climate action plan is implemented in an effective and structured way on our web page. If you would like to see a live presentation of the climate demo based on the C40 framework, please book an online meeting.