DecideAct is strengthening its official global leadership committee

DecideAct -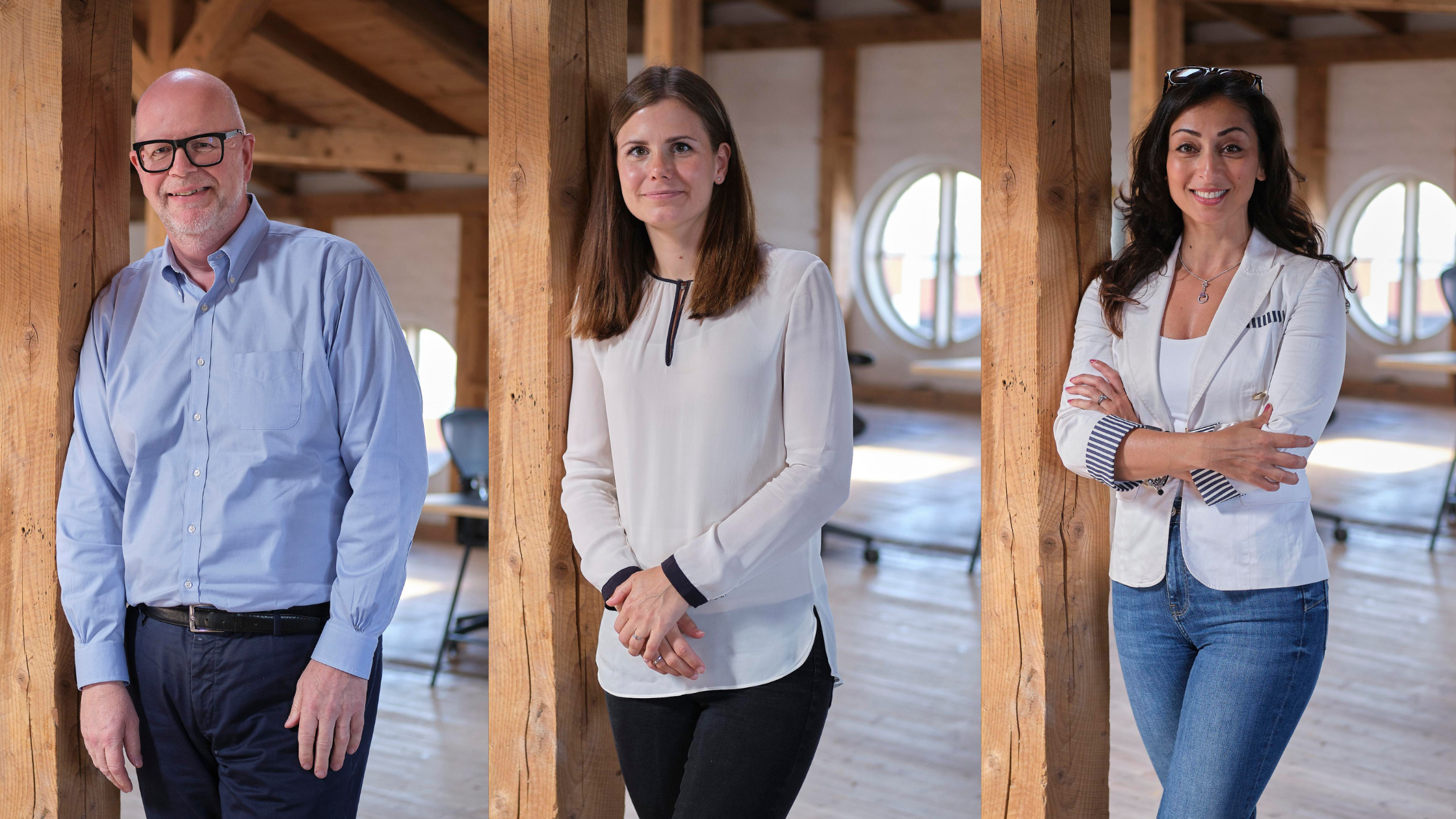 Two highly skilled executives, 40-year-old COO Lilja Rut Graetz and 46-year-old CCO Parisa Louie will replace Bjarni Snæbjörn Jónsson when the DecideAct co-founder and long-time executive scales back a busy working life and steps down from the executive team at the end of December 2022. Bjarni will continue as the company´s Chief Strategy Officer and oversee the Icelandic market.
Commenting on the upcoming generational change, Bjarni Snæbjörn Jónsson says: "I have always advocated my clients that leadership should not stand in the way of change. The company that I co-founded with Flemming Videriksen has gotten off to a good start and is now developing well. As I am reaching retirement age, and we have talented people from our own ranks ready to take over, there couldn't be a better time to pass on the baton. For the coming 2-3 years, I will still take care of our Icelandic clients and help to develop the market here, just as I will continue to share my expertise internally with our fantastic team."
The other co-founder and CEO of DecideAct, Flemming Videriksen, says this is the first step in strengthening the company's global leadership and preparing the organization for future growth. "The two new leaders have excellent morale and have shown over the years that they have what it takes to help DecideAct in both good and tough times. They represent unique expertise, resilience, and a will to win. The shift will be new times for me too! Bjarni and I have worked together for the past 15 years to change the way strategy is implemented, so I will miss him at executive meetings. I fully support and acknowledge his decision, but fortunately, he will continue to be a unique sparring partner for me and the organization as our own Chief Strategy Officer," says Videriksen.
The two new executives, Lilja Rut Graetz and Parisa Louie, both know the team, the business, and the product inside out, having been with DecideAct since 2018 when it was just a handful of core employees. They also have a solid management background having previously been involved in the management of both public and private organizations.
Lilja Graetz worked at the Icelandic Financial Supervisory Authority from 2006 to 2018, where she rose to become a director and part of executive management. Her department was responsible for risk analysis, policy development, and processing applications for financial institutions' risk models. Lilja was then headhunted for the role of COO at DecideAct. Her educational background includes a Bachelor of Science in Economics from the University of Iceland, a Master of Science in Banking and Finance from the University of St Andrews, and an Examination in Securities Trading according to the regulations for Financial Services.
Lilja was born in Iceland and now lives in Berlin with her husband and their two children. In her spare time, she enjoys being active outdoors in nature and is especially captivated by the rugged Icelandic nature and its opportunities for challenging hikes.
"When time allows, I like to read books and listen to podcasts about how to balance a productive work life in a way that allows you to succeed in both life and business. I think it's very fundamental for an organization to be able to support this, and one of my roles at DecideAct is to make sure we do. We have a great team that is growing month by month, and for me, it's a privilege to help build a company from scratch with such talented people. We, who are new in the management, will not replace the knowledge that Bjarni represents—it will remain with him in the company. We will bring new perspectives to the commercial development, and I am very much looking forward to that," says Lilja Graetz.
Parisa Louie has 20 years of experience in building new businesses and growing teams in multiple countries, with expertise in marketing management, business planning, e-commerce, entrepreneurship, and leadership. Parisa also serves as CEO of DecideAct's Canadian division, a market that is now beginning to flourish. In 2016, Parisa was nominated for Best CEO of the Year by TechCrunch for her previous tech startups alongside Skyscanner and Shazam. Her educational background includes an MBA from IE Business School in Madrid, International Marketing from Copenhagen Business School, and Business and Marketing (1st Class Honor) from London Metropolitan Business School.
Parisa was born in Iran and now lives partly in London, and partly in Toronto. She has a great passion for neuroscience and psychology and continues to grow her knowledge in motivational psychology and leadership mentality. She practices yoga and meditation daily and spends her free time outdoors cycling, winter sports, water sports, motor racing, and charity projects
Parisa Louie states: "As an entrepreneur, I have faced the challenges of implementing strategies and experienced the true costs when it fails. And let's face it, we've all been there. Planning good strategies is only the beginning. Execution is a whole different ball game. Joining DecideAct in 2018 was an exciting new challenge for me. DecideAct is a game changer with a big and bold vision and helping business leaders succeed with their strategies is highly motivating and rewarding. I'm confident in the difference we are making, based on the daily feedback we receive from clients using our platform. I look forward to doing my part to help DecideAct reach new heights, enabling great leaders around the world to succeed in strategy execution."